Merc – commodity trading game has been updated to 1.4.
• You can finally enjoy the Margin Call game option, which change the gameplay dramatically;
• A number of bugs has been fixed;
• Spanish and German localisations added.
---
Game has already attracted attention of several media sources, including

---
At last – MERC is available in US and UK on the App Store.
If you still didn't make up your mind about downloading the game, we encourage you to check the gameplay:
---
We worked hard and now it's time to Play hard. MERC is in the air. Get it from the AppStore for FREE now!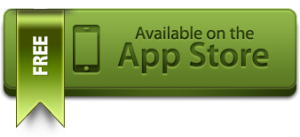 MERC game is launched but we still enjoy this cinematic trailer.
---
Tired of trading stocks? Well, we are!
MERC is the First Commodity Trading game for iOS.
A sequel to last year released stock trading game Trader's Way.
And this is how it's different:
1) Obviously new trading items – instead of stocks now we have Gold, Oil, Coffee and Corn, and even more to come!
2) Different game mechanics.
3) New look and sound.
4) Different game modes.
5) Long awaited Online Gaming.
But some things are just meant to stay the same – You as a player will need to succeed
in outsmarting your competitors by building your own strategies and trying to get rich
by manipulating commodity market.
Follow us on twitter for frequent updates @MERC_for_iOS
To find out more about us, visit infinitesoftware.eu